Test methods for dielectric breakdown voltage and dielectric strength
Voltage breakdown tester-microcomputer control

DDJ-100KV

fulfill the standard:

GB1408-2006 Test method for electrical strength of insulating materials

GB / T1695-2005 vulcanized rubber power frequency voltage breakdown strength and voltage strength test

GB / T3333 Test method for cable paper power frequency voltage breakdown

HG / T 3330 Insulation paint film breakdown strength test method

GB12656 Capacitor paper power frequency voltage breakdown test method

ASTM D149 Test method for dielectric breakdown voltage and dielectric strength of solid electrical insulating materials at industrial power frequency.

1. Scope and function

It is mainly suitable for the test of the breakdown strength and withstand voltage of solid insulating materials (such as plastic, rubber, film, resin, mica, ceramic, glass, insulating paint and other media) under power frequency voltage or DC voltage.

This instrument is controlled by a computer and is completed by the new intelligent digital integrated circuit system and software control system independently developed by our company, so that the boost rate is truly uniform and accurate, and can accurately measure the leakage current data. The test curve can be drawn in real time, the test data can be displayed, the judgment is accurate, and the test data can be saved, analyzed and printed.

2. Technical requirements:

01. Input voltage: AC 220 V

02. Output voltage: AC 0--100 KV;
DC 0—100 KV

03. Electrical capacity: 5KVA

04. High voltage classification: 0-10KV, 0--50KV, 0-100KV

05. Boosting rate: 100V / S 200V / S 500 V / S 1000 V / S 2000V / S 5000V / S etc. (Remarks: meet the standard requirements and can set different boosting rates according to user needs)

06. Test method:
DC test: 1. Constant speed boost 2. Gradient boost 3. Withstand voltage test AC test: 1. Constant speed boost 2. Gradient boost 3. Pressure test

07. Test medium: air, test oil

08. Install an overcurrent protection device with high sensitivity to ensure that the power is cut off within 0.05S when the sample breaks down.

09. Adopt advanced non-contact original uniform pressure regulation method.

10. Support short circuit test requirements in a short time.

11. Voltage test accuracy: ≤ 1%.

12. The test voltage is continuously adjustable: 0--100 KV.

13. The current can be collected to mA level.

14. Issuing the calibration verification certificate of the 203 Institute of the Second National Aerospace Research Institute or the certificate of measurement unit designated by the customer.

3. Security protection

The circuit protection control of this test instrument:

(1) Overvoltage protection (2) Overcurrent protection (3) Short circuit protection (4) Leakage protection (5) Software misoperation protection
High voltage input circuit power-off protection control:

(1) Main power switch (2) Voltage regulator reset switch (3) High-voltage power-off switch

(4) Test box door safety switch (5) High voltage circuit switch (6) Leakage protection switch

4. Main equipment configuration

Equipment standard configuration

Serial number

name

Configuration

Remarks

01

Test host

One

02

Control device

set

03

Test electrode

Two sets (national standard 1408.1)

04

Test tank

Two

05

Discharge system

set

06

Control System

set

07

data collection system

set

08

Test software

set

CD

09

computer

set

Brand

10

Inkjet Printers

One

Brand

11

Instruction Manual

A copy

12

Measurement Certificate

A copy

13

Product certification

A copy

5. The conventional model of this equipment is:


DDJ-10KV


DDJ-20KV


DDJ-30KV


DDJ-50KV


DDJ-100KV

Crown measuring instruments, superb technology, excellent quality, excellent performance, perfect after-sales


A Horse Saddle Pad is put under the saddle and it's shape correspond with saddle. Saddle pad is It provides more comfort for horses when there is a rider on the back, and decrease back friction from the saddle. Horse saddle pad has many styles, For instance, Western Saddle Pad, English Saddle Pad , Dressage Saddle Pad, Jumping Saddle Pad, all purpose saddle pad. There are many sheepskin styles of saddle pad, including half Sheepskin Saddle Pad, dressage saddle pad etc.

A horse needs a saddle pad to protect it's back and makes the saddle feel soft on the horse.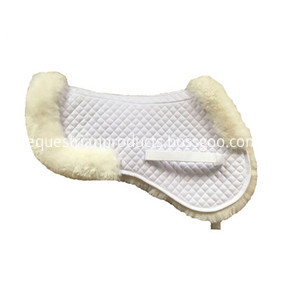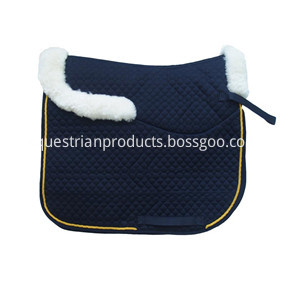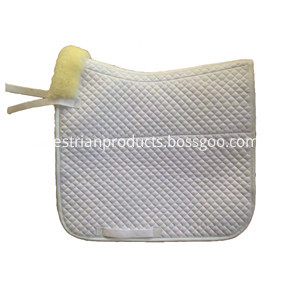 Horse Saddle Pad ( Numnah)

Horse Saddle Pad,Saddle Pads For Horses,Orange Horse Saddle Pad,Eventing Horse Saddle Pad

Hebei Honde Group , https://www.horseequipmentfromchina.com