Interview with Zeng Zhenyu, a knowledgeable person in the furniture industry
November 06 11:03:08, 2019
In October 1964, China's first atomic bomb experiment was successful. At that time, it was a big news that shocked the world and changed the world's nuclear balance pattern. Zeng Zhenyu was born at this time, so the literati father with a double bachelor's degree gave him a politically plausible name - Zhenyu, on the one hand, also placed his father's hope for him.

Today, Zeng Zhenyu is the founder of Shengjia Home, the most prestigious furniture sales organization in China, the first rotating president of the China Furniture Sellers Association and a visiting professor at several universities. It is a dream to break the morbid status of the furniture industry hypermarket. The furniture industry know-how who will "Chineseize" the IKEA and Ashley models. Unexpectedly, Zeng Zhenyu is still using QQ on the iPhone, and the Internet industry has a lot of "Internet people (self-reviewed)".

On May 18th, 2011, Zeng Zhenyu accepted an exclusive interview with SouFun Furniture Network, which gave us a deeper understanding of the "walker" of the furniture industry.

Interlude: Discovering "The Man of Temperament" Zeng Zhenyu

- Just a classmate, a young man, a book, a business, and a slap in the face.

Zeng Zhenyu of the university age

On May 18th, 2011, when the author and Zeng Zhenyu and the China Furniture Sellers Association were in a restaurant, a middle-aged woman next to her came to Zeng Zhenyu and asked: "Are you called Zeng Zhenyu?" Two of the few people who had eaten next door were alumni of Zeng Zhenyu. One is Zeng Zhenyu's school sister, and the other is Zeng Zhenyu's school girl. She has not seen it for more than 20 years and can recognize him at a glance. Understand that Zeng Zhenyu was already a "big man" during his college years.

Zeng Zhenyu was famous in the school before the start of school. In 1983, Zeng Zhenyu scored 74 points in the college entrance examination, which was easy to go to Beijing's top prestigious schools, which made him a diplomat's dream (he reported English major), but due to volunteering and other reasons, he was mistakenly replaced by local Jiaying. College admission. Zeng Zhenyu was naturally dissatisfied with this, so he stayed in the relatives for a full month, and finally went to Jiaying College after his father launched a series of loved ones. Such a high-scoring student, and fully late for a month, so when Zeng Zhenyu stepped into the threshold of Jiaying College, it has become a celebrity.

Excellent academic performance is only one aspect. Under the leadership of Zeng Zhenyu, there are only a few male students in English classes, but in basketball, football and volleyball matches, many physical classes, chemistry classes, Chinese classes, etc. are defeated in boys. He is also a "song of the gods". In the inter-school singing competition, he won the second place in the school, the first one from the music department, and his father was one of the judges. At the same time, Zeng Zhenyu's university was also a naughty child's king: 12 boys in his dormitory often opened a "seminars" all night, and they couldn't sleep in the dormitory next door; the dormitory once "completed" the school counselors and will A bucket of water poured onto the counselor, and Zeng Zhenyu, as the squad leader, took full responsibility...

In 2004, the high-scoring student who once dismissed Jiaying College established the "Hong Kong Shengjia Business Institution Scholarship" and the "Hong Kong Shengjia Business Institution Scholarship" at his alma mater, and opened the "Shengjia Orienteering Training Course" for many years. Come back to his alma mater in the form of "passing the way". This is a postscript.


True Story: Furniture changes the lives of Chinese people?

- I remembered that if I hit the water in the middle stream, the waves will stop the boat.

After graduation, Zeng Zhenyu became an English teacher and worked in Meizhou and Shunde. The experience of frustration in the early years tempered Zeng Zhenyu's strong, independent and rebellious personality. In 1990, Zeng Zhenyu broke the "iron rice bowl", left the teacher position with not bad salary, entered a state-owned enterprise as an English translator, participated in the production process, product research and development, and gradually did some personnel management and administrative management. . Zeng Zhenyu told SouFun.com: "You can say that everything has been done. Young people take the initiative to challenge themselves. If you don't do anything, I will do it. I will do something that they don't want to do. If people are less active, I will do it."

"There is still a good breath, from my good" is the motto of Zeng Zhenyu

Because Zeng Zhenyu's character was straightforward, he was dissatisfied with some of the distribution problems of state-owned enterprises at that time, and he was exposed to the bosses of many private enterprises at work. He had a strong interest in private enterprises and self-employment. He finally chose to leave this state-owned unit. He entered the Huarun Coatings, which was a township enterprise at the time and is now well-known both at home and abroad. He was the first employee of the company. Then, "I started from an ordinary wage earner and has always been the sales person in charge of this company." Because the paint industry has a close relationship with the furniture industry, Zeng Zhenyu has come into contact with all aspects of the furniture industry and has developed a strong presence in the furniture industry. interest of. At that time, there was no "design" concept for furniture in China. Basically, furniture was equivalent to "table" and "stool". There was only workmanship and no design difference. Once he went to Italy as a representative of the paint company, the first time he saw "modern furniture", he was extremely shocked.

A living room is meant to provide a comfortable, inviting area for your friends and family. It should fit your guests and also suit your style.
Living Room Furniture includes sofa, coffee tables, TV stands, etc.




How to Choose Living Room Furniture for Your Home


1) Determine Your Furniture Needs
2) Consider Furniture Style
3) Consider Storage
4) Incorporate Tables
5) Add the Finishing Decor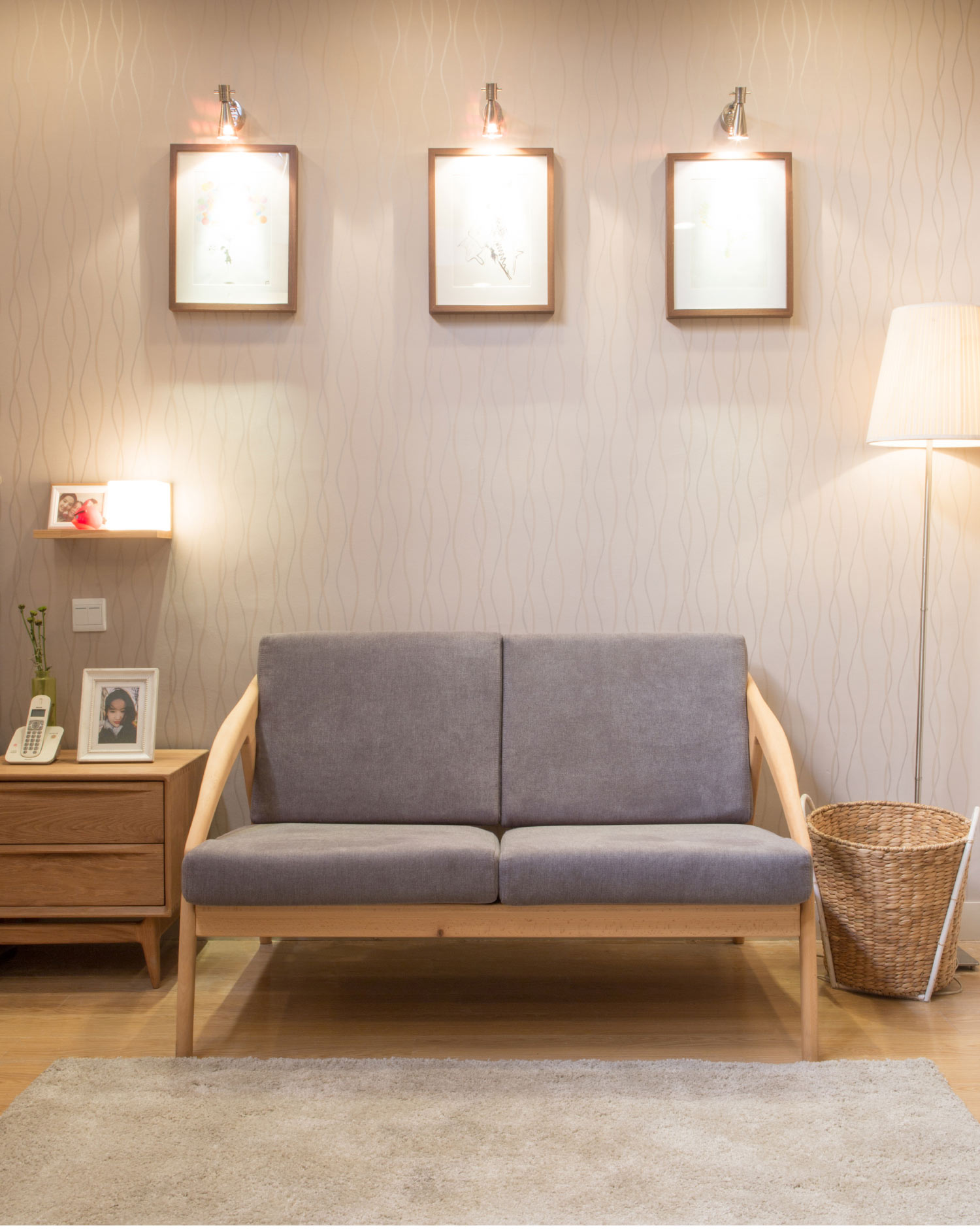 Living Room Furniture

Living Room Furniture,Vintage Living Room Furniture,Living Room Home Furniture,Carbon Fiber Furniture

Changzhou Junhua Furniture CO.,LTD , https://www.blackstone-furniture.com